The Arkell's Strawberry Thief
OPENING TIMES
Food and drink 7-days-a-week.
DRINKS
Monday to Saturday: 10am - 11pm
Sunday: 10am - 10pm
FOOD
Monday to Saturday: 12-3pm & 6-9pm
Sunday: 12-6pm + (6-9pm Pizza & a Pint £10 Offer only*)

*Pizza & a Pint Offer includes all 12" pizzas with an Arkell's ale/lager or house wine, soft drink equivalent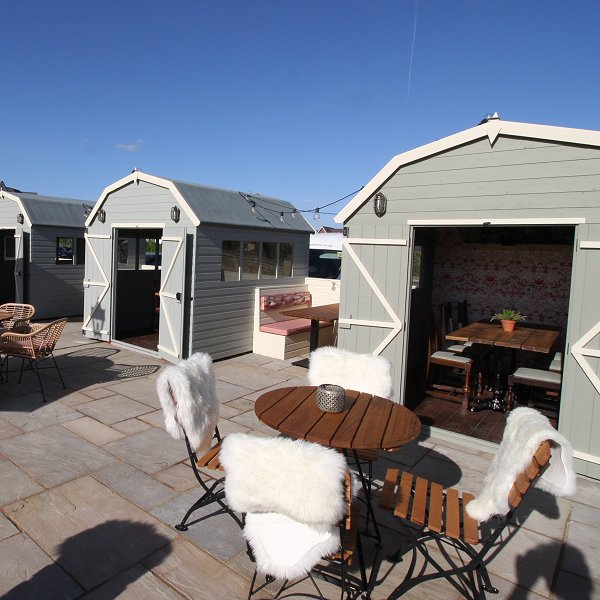 Dining Sheds
Never has enjoying a drink & a bite at The Strawberry Thief been so much fun than in one of our private 'dining sheds'.
Situated on the left of the terrace, they are heated, beautifully decorated and seat up to 6.
Please contact us for full details and booking.