The Arkell's Strawberry Thief
ABOUT US
The Strawberry Thief is Arkell's Brewery's biggest project in their 180 year history, with 22 June 2022 a particularly very proud day for everyone when we welcomed The Lord Lieutenant of Wiltshire, Mrs Sarah Troughton, to officially open the pub alongside the Arkell's family and invited guests.
Under the management of Tom & Mairead Titcombe, the Strawberry Thief has enjoyed an incredible first summer, autumn & Christmas since that date.
It was named 'The Strawberry Thief' as a nod to a William Morris textile design from 1883, which features the thrushes that Morris found stealing fruit in his kitchen garden of his countryside home, Kelmscott Manor in Oxfordshire. The William Morris theme runs through Tadpole Garden Village with street names and the school named after the famous British textile designer.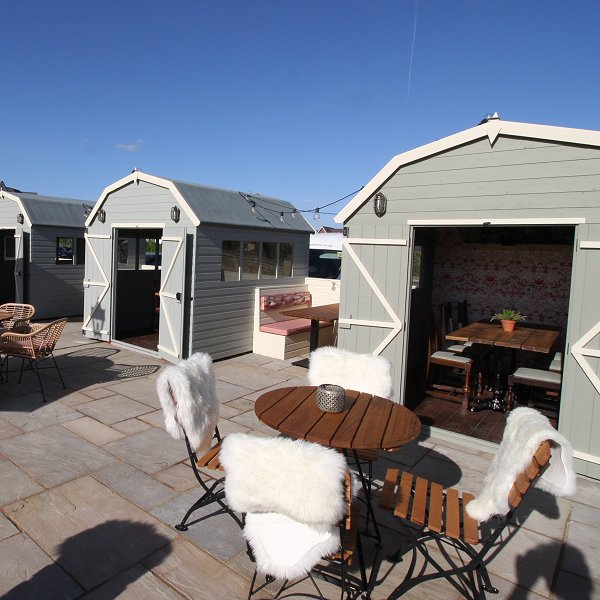 Dining Sheds
Never has enjoying a drink & a bite at The Strawberry Thief been so much fun than in one of our private 'dining sheds'.
Situated on the left of the terrace, they are heated, beautifully decorated and seat up to 6.
Please contact us for full details and booking.